A 75 year old company had a great story. We finally told it better.
Challenge:
Red Oak Transportation's marketing was ad-hoc. Ads were created by publications as needed and their marketing message lacked strategy and synergy. Having been in business for 75 years, the company's branding was dated and needed a revamp.
Client's logo before DBA&D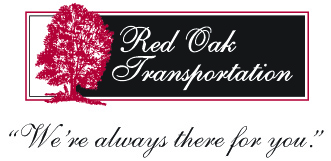 Client's ad before DBA&D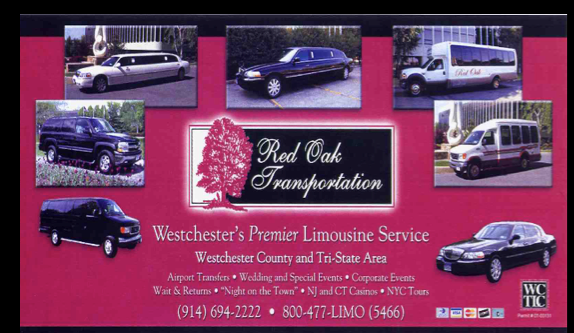 New logo by DBA&D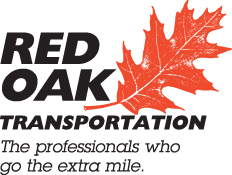 Solution:
Red Oak hired DBA&D to rebrand the company and tell their story in a compelling campaign. They needed to break through with a big idea to compete in a competitive environment. Red Oak did business much more "professionally" than it's competition: they owned all their own vehicles, drivers were on staff with benefits vs. freelancers and vehicles were meticulously maintained. Our strategy and story focused on Red Oak as "The professionals who go the extra mile."
Execution:
The advertising campaign focused on real-life stories about how Red Oak went the extra mile in servicing clients. In addition to the ad campaign, DBA&D developed and executed the media plan. All elements of communication were redesigned utilizing the new logo, tag line and strategic positioning, including: website, corporate brochure, direct mail, email and Internet campaigns. The logo and tagline were also utilized on promotional items like water bottles, luggage tags, mouse pads and tire gages.
The marketing expertise of Don and Diane helped transform our brand from a locally oriented transportation service to a company with regional, national, and international reach. Our message and story were not properly being told. Looking through the lens of a seasoned advertising agency and leveraging their experience of working with global brands, they created a campaign and branding strategy to differentiate Red Oak Transportation from our competition.
From our humble beginnings in 1936 as a taxicab company, Red Oak is now known for exceptional ground service and the embodiment of what Don and Diane created as a tag line:
The Professionals who go the extra mile.

Edward Stoppelmann,
President
Red Oak Transportation
New ad campaign by DBA&D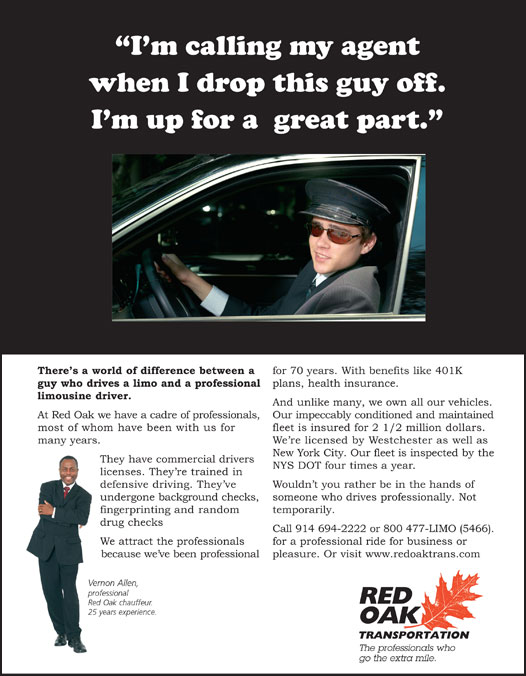 Focus on the "professionals"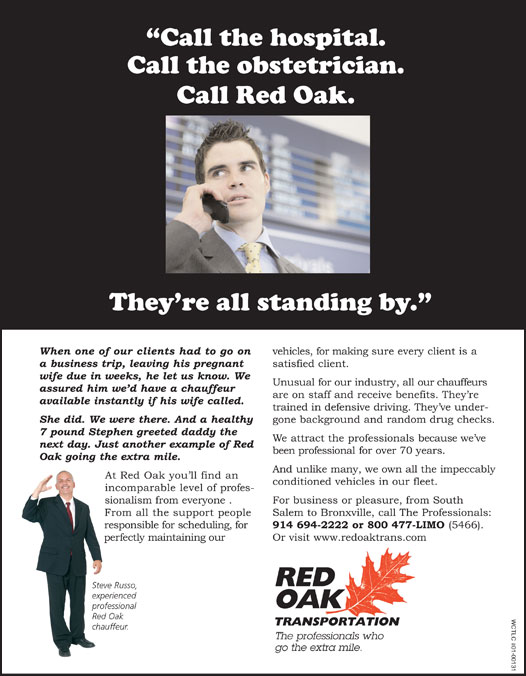 Focus on the "going the extra mile"
New corporate pocket folder